Easy Instant Pot Pinto Beans
***This page may contain affiliate links, meaning I receive commissions for purchases made through those links, at no cost to you. Please read my disclosure for more info.***
In my house, pinto beans are a must have. I always make sure to have some made because we use them so often.
I make a lot of Mexican dishes that require beans. I use them for burritos or as a side. We also love them in bean dip and chili.
I first learned to make beans on the stove top. That's a good method, but requires constant supervision. When I got my first crock pot, I started using that for my beans. That's another good option, but it takes a long time.
For Christmas last year, I got an Instant Pot.  Can you guess what the first thing I made in it was? It was beans, of course! I had to play around with it,  but I came up with the perfect amount of time to cook them for. Now, they come out perfect every time. 
This is the Instant Pot I have. I got an 8 qt because I have a big family.
If you are on the fence about getting an Instant Pot, I would highly recommend you get one. It really comes in handy. For Thanksgiving this year, I made a ham in it. It turned out so good. I was hoping to have leftovers, but almost all of it was eaten. That's how you know your food is delicious! 😉
To make the beans, the first thing I do is sort them out. I pour a little bit at a time on the kitchen counter, remove the broken beans and the little rocks and throw those away.
I put the good beans in a colander as I go, and then I rinse them very good with water when I'm done sorting.
I dump the beans, water, and the rest of the ingredients in the Instant Pot and give it a quick stir. I like to add a fresh jalapeno, but that is completely optional. It doesn't make the beans spicy, it just adds a nice flavor to them. I then set the Instant Pot at the bean/chili setting for 47 minutes. That's all there is to it. Easy peasy, huh?
If you want to make bean dip when the beans are done, remove the jalapeno and mash them with a hand masher or put them in a blender with some of the bean broth. If you like jalapenos, you can even add part of it to your beans and mash it up for even more flavor and a little spice.
Ingredients:
16 oz pinto beans
2 chicken bouillon cubes or packets
7 cups of water
1 1/2 tsp salt
1/4 tsp pepper
1/4 tsp cumin
1/4 tsp garlic powder
small jalepeno (optional)
Sort the beans. Remove all broken pieces and rocks.
Place the good beans in a colander and rinse thoroughly with water.
Dump the beans in the Instant Pot and add 7 cups of water.
Add the seasonings.
Add the jalepeno for flavor. (optional)
Place the lid on the Instant Pot and make sure you lock it in place.
Make sure the valve on the top of the Instant Pot is at Sealing.
Set the Instant Pot to the Bean/Chili setting.
Set the time for 47 minutes.
When it's done, I don't usually do the quick release (placing the valve from sealing to venting to release the pressure). If you're in a time crunch, you can do this.
Make sure to try the beans and add more seasoning to your liking. This recipe is very versatile and can be altered to your preference.
There will be a lot of broth. I like to make extra due to it evaporating when the beans are reheated. Instead of adding water, I add the broth so it doesn't lose it's flavor.
As I mentioned above, I use the jalapeno for flavor. In my experience, it doesn't make the beans spicy. I remove it when the beans are done.
What is your favorite way to use pinto beans? Please let me know in the comments!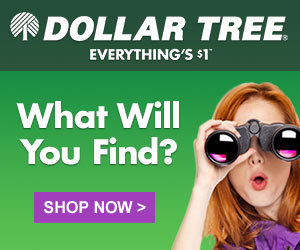 Please follow and like us: