DIY Rustic Wood Sign Tutorial
***This page may contain affiliate links, meaning I receive commissions for purchases made through those links, at no cost to you. Please read my disclosure for more info.***
I was scrolling through Pinterest and came across this sign from The Peddlers Shed on Etsy. Joshua 1:9 is one of my favorite scriptures, so I felt compelled to re-create it. I had most of the supplies to make it, so I got started on this awesome project.
Materials needed:
Wood of your choice (pallet wood, scrap wood, cedar, pine, etc.)
Paint pen or paint and a paintbrush
Sandpaper
Chalk
Saw
Level
Nails/screws
Screw driver/drill, hammer/nail gun
Print out of the scripture in the font and size of print you want
I used leftover Cedar that was used to build the gables over my front porch. My husband was already cutting the Cedar for a ginormous picture frame we're making, so I used the scraps from that to make this sign. This sign is 15 1/2 inches by 16 1/4 inches, but the great thing is that you can make your sign as big or small as you want.

The first thing I did was sand the sharp edges down. The wood was already stained, but I wanted to use my favorite stain which is darker. The stain I use for most of my projects is Old Masters Wiping Stain in Espresso.
I can't say enough good things about this stain. It's a beautiful, dark, rich color that goes on so smooth and even.  I have used it for my barn doors, my outdoor welcome sign, the giant picture frame I talked about above, some coffee tables my grandpa made for me, and this sign. While my house was being built, I had my general contractor use it for the wood features in my house. Even after I have used this stain on all of these projects, I still have a little bit left in my gallon can. It goes a long way! In the Spring/Summer I will be re-staining my front porch gables with it. That's how much I love this stain!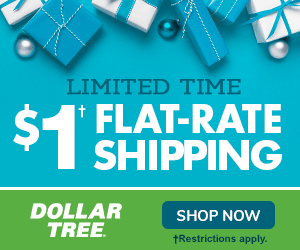 Okay, back to the sign. 🙂 After sanding, I wiped off all debris from the wood and then applied the stain on the front and edges. I let it dry and then stained the back.
I laid my wood pieces face down and made sure they were in perfect alignment. My husband cut two additional pieces of Cedar to place on the back of the sign to secure it. He then used his nail gun to fasten the two pieces on. You can use nails or screws. Just make sure your nails/screws aren't too long. I sanded over them so they wouldn't be rough, and then I stained them.
When the sign was done drying, I used a level and chalk to draw lines across it to so I would write the scripture straight.
I typed the scripture in the font I liked. I had to play around with the size to get it to fit on the sign well. I cut out the words and placed them on the sign to guide me.
I started off thinking I would print off the scripture and go over the back of it with chalk. I would press the letters down on the sign to transfer it to the wood. I then would go over it with a paint pen. It worked okay but after doing a couple of words, I grew impatient because it was taking so long.
I decided to do it free hand. I was using chalk, so I figured I could easily wipe it away if I messed up. I placed the typed out words above the area I was writing on to use as a guide.
I then used a paint pen to trace over the chalk.
When the paint was dry, I used a damp cloth and carefully wiped the chalk off. I ended up going over the letters with the paint pen a few times before I was happy with the way it looked.
I then used a piece of sandpaper and distressed the edges.
I added a piece of wire to the back so it could be hung up.
This sign was not only an easy project, it was also fun and inspirational.
Please follow and like us: