Christmas/Valentine's Day Wreath
***This page may contain affiliate links, meaning I receive commissions for purchases made through those links, at no cost to you. Please read my disclosure for more info.***
I love making wreaths. They're a simple decorative item that can totally transform your front door and give your home great curb appeal. When I was brainstorming ideas for my Christmas wreath, I knew I wanted to easily transition it to the next big holiday. It just so happens the next big holiday is one of my favorite holiday's, Valentine's Day! I am a Valentine's baby, so I might be a little biased. 🙂 I went all out this year with Valentine's Day decor. I even decorated my King of Christmas Tree! You can see my King of Hearts Valentine's Day Tree blog post here.
Supplies Needed:
Christmas Wreath:
Sunburst grapevine wreath
White spray paint or white paint and a paint sprayer
Red wired ribbon
Faux berry branch
Faux Poinsettia flower
Hot glue gun and glue sticks
Wire cutters
Valentine's Day Wreath:
Wooden hearts
Red sharpie
Small heart Valentine sign
Hot glue gun and glue sticks
I purchased a sunburst grapevine wreath along with the rest of the supplies at Hobby Lobby. I love the fan-out look of this wreath. It was on sale, so I ended up getting it for about $10.00. (On items that aren't on sale, I always make sure to take advantage of the 40% coupon Hobby Lobby offers online.)
I got this paint sprayer as an early Christmas present from my husband and was very eager to try it out.
This wreath was the perfect project to test my paint sprayer on. I could play around with the sprayer without messing up the wreath.
I already had white paint. I filled the bottle part way with the paint and followed the directions it came with to thin it out to the consistency needed to spray. I put the wreath down on a couple of large trash bags and sprayed it down. The sprayer was so easy to use. I can't wait to use this paint sprayer on some furniture.
I then cut the berries off of the branch with some wire cutters and hot glued them sporadically around the wreath. Using the wired ribbon, I made a bow and glued it at the bottom. I placed the Poinsettia flower in the middle of the bow and twisted the wire stem around the back to secure it. My Christmas wreath was done. It was simple but still so pretty.
After Christmas was over, I took the Poinsettia off, but I left the berries on because I really like the way they look. I hot glued the heart sign to the middle of the bow. I found these adorable wooden hearts that were absolutely perfect for the wreath. I used a red sharpie to color them red and hot glued them throughout the wreath. Hot glue is a great option because it holds things securely, but it's also a breeze to remove. I can easily take everything off and transform the wreath with new bows and decorative items in the future.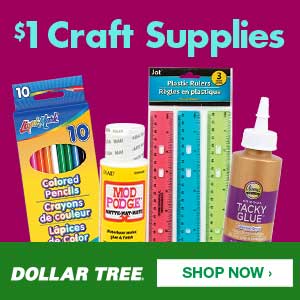 It took about 15 minutes or less to update the wreath from Christmas to Valentine's Day. It was a very easy transition and cost very little to make. Between the Christmas and Valentine's items I purchased, I spent about $25.00.
I love that I can continue to use this wreath throughout the different holidays and seasons. For now, though, I'm going to enjoy it until it's time to make the next one.
Please follow and like us: